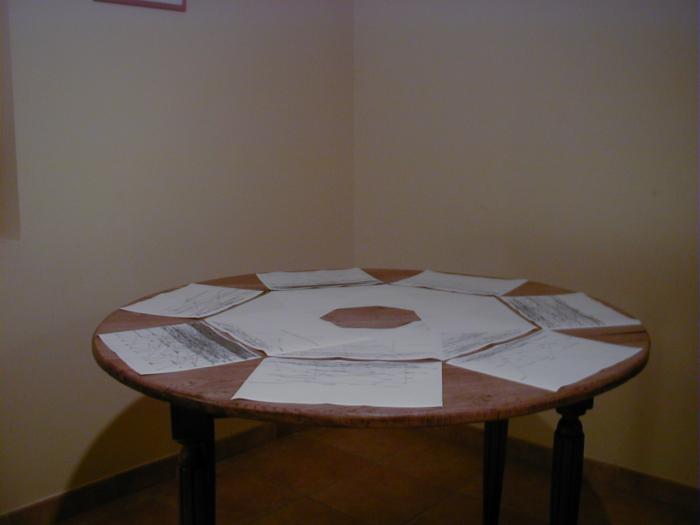 Table 01
Processus participatif, 2005.
DIY, art at home.
LST lst at x257.com
Tue Aug 23 23:38:20 CEST 2005

    Previous message: er vittigt og
    Next message: [syndicate] DIY, art at home.
    Messages sorted by: [ date ] [ thread ] [ subject ] [ author ]

Hi EveryBody,

X257.COM invites you to take part in a digital to analog installation
process. Several printed pictures will be disposed on a table in our
house, probably tomorrow evening (CEST): http://x257.com/x/table004.jpg

You can take part in this process by generating a picture to be printed:

1. Go to http://www.x257.com/hub
2. Click on a mail subject
3. Click on GENERATE PICTURE No 9 (only No 9 is included in this process)
4. Once you are happy with your picture, do not generate any picture No 9

(note that you can previously send a mail to one of the mailing list in
order to select it in the hub and generate your picture.)

Pictures generated at the time of the installation process will be printed
and included in the installation.

Kind regards,
X257.COM + DIY + Art at home.


(
source
)